I have a new obsession and her name is Kiki. No, it's not a woman— it's a restaurant, in the heart of Manhattan's Chinatown. But there's no General Tso's Chicken or egg rolls on this restaurant's menu.
Nick Spanos, one of the proprietors of Kiki's Greek Restaurant explained to me that he had multiple goals in mind when creating the concept for Kiki's. First, he wanted to create a space that reminded him of his years in Greece— a taverna, a place to eat good food and spend hours with family and friends over good wine and laughs.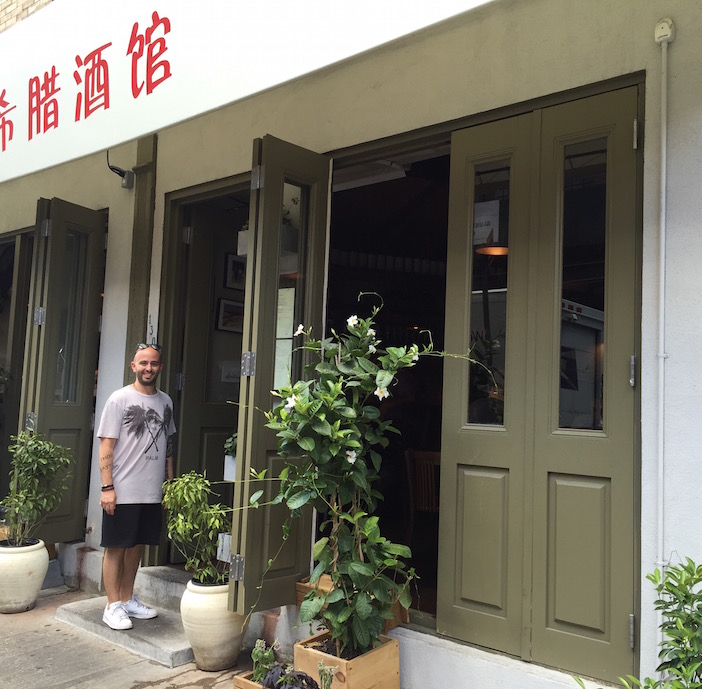 Spanos' second goal was to remain true to the neighborhood.
"We care about the neighborhood we're in and putting a Greek restaurant in the heart of Chinatown was tricky to begin with, so our goal from the start was to make it a neighborhood hangout first."
The sign on the awning is in Chinese— to be sure someone wasn't playing a joke on him, when Nick had the sign ordered, he made sure it said "Kiki's Greek Restaurant" on it and not some profanity or curse words. He checked with two or three different Chinese speakers and they all conferred that it said what it was supposed to. (Who will forget that scene out of "My Big Fat Greek Wedding" when John Corbett's character was being taught how to say hello in Greek and instead was telling people that he had three testicles?)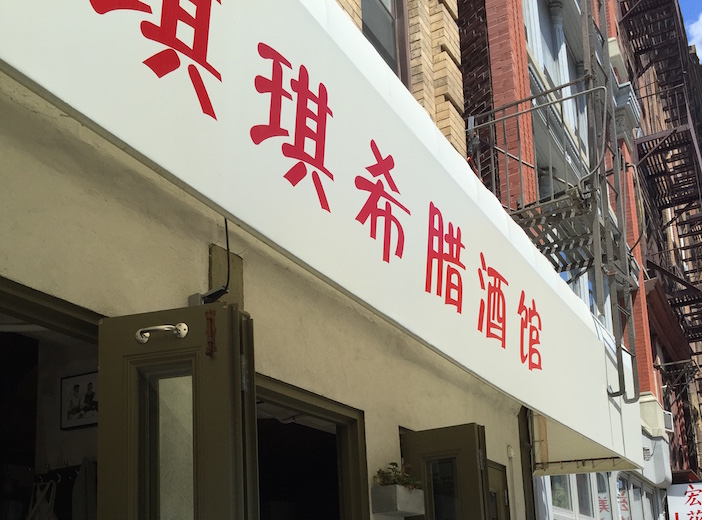 Nick's plan to keep it a neighborhood joint went to hell when The New York Times featured Kiki's in a great review a few weeks ago. Kiki's is now a new "destination" restaurant for lovers of Greek food from throughout the New York area and beyond.
My experience at Kiki's was, well… simply amazing.
Simple because there wasn't a lot of fanfare and fluff about what I ate. It was pure, home cooked Greek food without all of the trimmings and garnish and decoration that has become fashionable in food presentation. But amazing because it was by far, the best authentic Greek food I've tasted in New York City.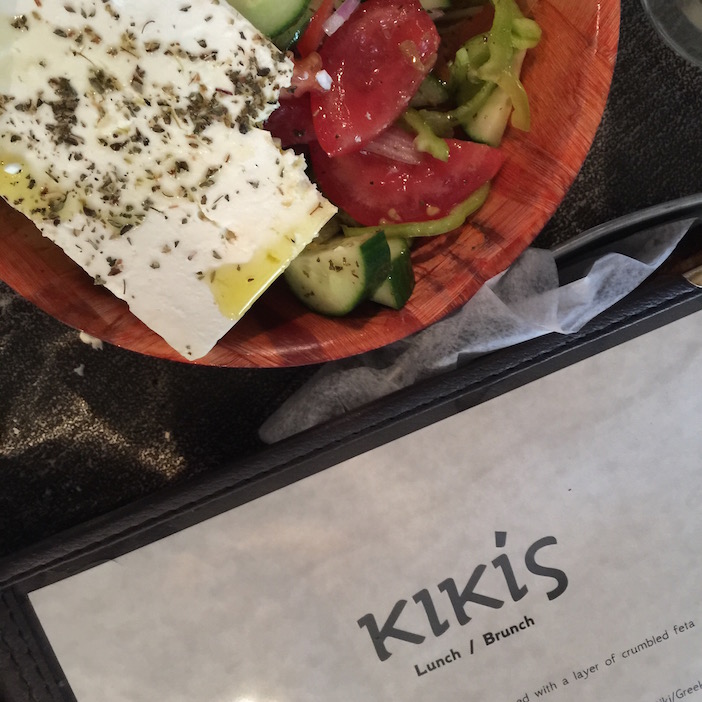 I ordered pastitsio— and I got a slab of pastitsio on a plate. I say this with all honesty… It wasn't a pretty piece of pastitsio cooked in some fancy ceramic crock pot with a perfect machine-made swirl of béchamel and perfect browning on top.
It was a piece of pastitsio, roughly cut with pieces of macaroni hanging out from the sides, a bit of ground meat that escaped the cutting and dribbled onto the plate, and uneven coloration of the béchamel on top… in other words… exactly like my mom's pastitsio at home.
But the imperfection in looks is actually what was in the beauty of this plate because as soon as it was served to me, I had visions of some black-clad yiayia cooking it up in the kitchen. And of course, I failed to mention that any imperfection in looks was overcompensated ten-fold in taste.
This was real pastitsio.
And so was the moussaka, and the spanakopita— and everything else we tried at Kiki's.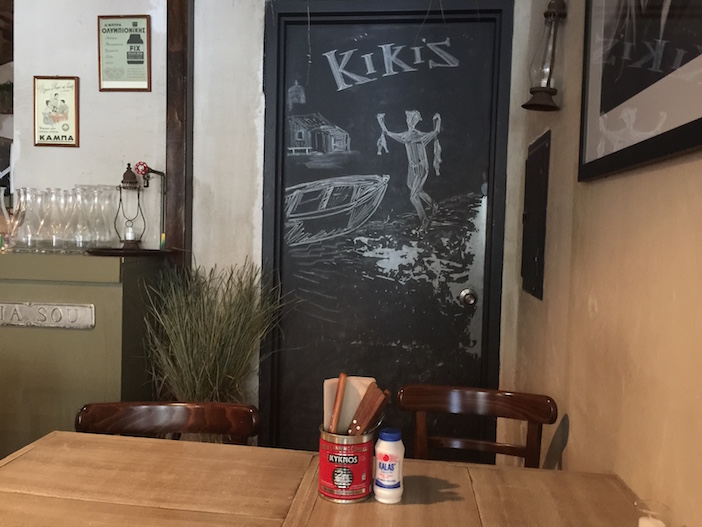 Kiki's is the real deal, in a real New York City neighborhood and I'm grateful to Nick Spanos and his team for bringing a piece of Greece to New York City.